Welcome!
This guide will take you through the current features of Colligo GIS. Updates will be completed frequently as the platform develops, so please check back often.
The Colligo GIS platform consists of two main components, a web/desktop editor and a mobile data-collector. Each component has its own strengths and uses, but with consistent overall feel. Both tools live-sync with MS SQL Server and between field devices.
The platform is currently in use by a diverse set of groups with unique uses and goals. Some examples are County GIS Systems, Utility Providers and 911 services. Let's talk about how it could help streamline your processes.
Here's a quick feature list for the platform: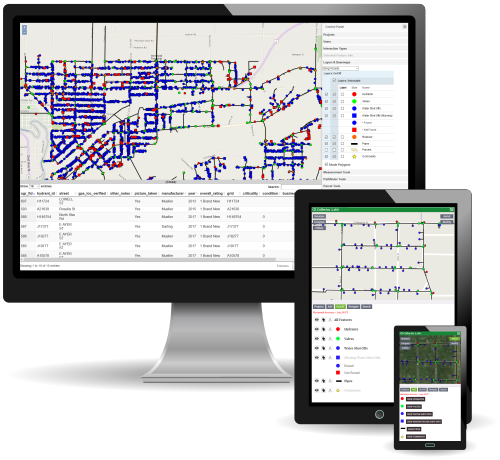 Colligo GIS: Desktop
Feature Creation/Editing
User-based Edit Rights
Search & Reporting
Change Verification/Approval System
Measurement Tools
Automated Parcel Mapping Features
No Software Installations
Colligo GIS: Mobile
For Windows, Android and iOS
Automatic Online/Offline Syncing
Feature Creation/Editing
Per-feature Photo Attachments
Search & Navigation (Turn-by-Turn Available)
Custom Offline Basemaps
User-based Edit Rights
Colligo GIS: Management
Create/Manage/Assign Projects
Import/Export Datasets
Custom Feature Styling
Form/Field Classifications
Manage Raster Overlays
User Access (Per Layer/Project)